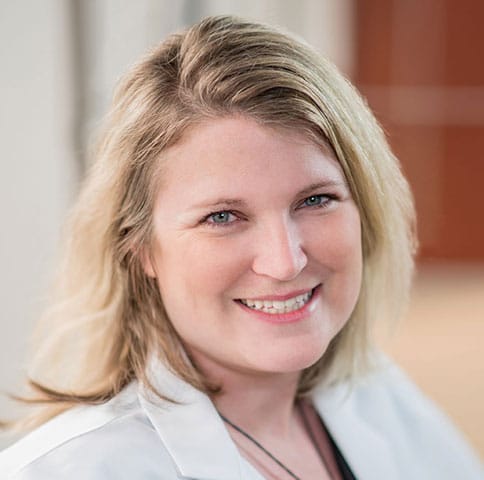 Stephanie Wheeler, MD
Family Medicine, OB/GYN & Women's Health
Originally from the California coast, Stephanie is well known for her love of all things sunshine, water, and ocean. As a strong advocate for the everyday need for sunshine and the nutritional value of vitamin D, and her inaccurate belief that she is in fact cold-blooded, she may be found eating lunch or taking a much-needed break on a rooftop, or perhaps in a park.
She is well known for her loud presence, including an extensive collection of bohemian-style long skirts, a laugh that can carry throughout the center, and an endless supply of dry humor.
Beyond providing a fun, comedic, and generally positive care environment, she believes firmly in the role of the patient in establishing and determining medical treatment. She feels the patient should always be listened to, appreciated, and that her role is to provide up-to-date, evidence-based, and expert care while matching the desires of the patient and meeting their personal goals as well. Stephanie advocates for the treatment of the whole patient and practices full-spectrum family medicine including a wide array of in-office procedures. Her passions include maternal-child health with a focus on the breastfeeding dyad, pediatric/newborn care, and women's health and obstetrics. Most importantly, she loves taking care of entire families, from grandparents to newborns.
American Board of Family Medicine
Georgetown University School of Medicine, Washington, DC Class of 2014 Tacoma Family Medicine Resident, Tacoma General Hospital, Tacoma WA 2017
3180 W. Clearwater Dr.
Kennewick, WA 99336