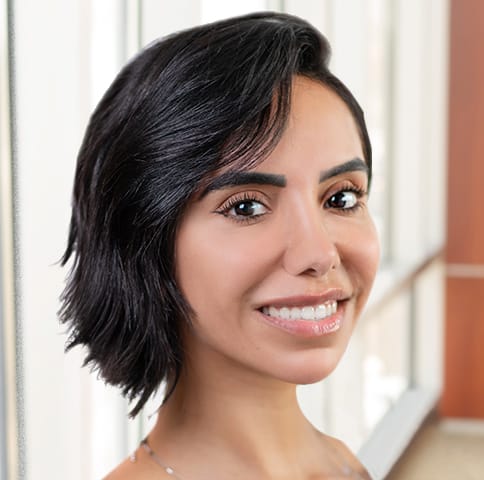 Areej Alfaraj, MD
Behavioral Health
Dr. Alfaraj completed a General Adult Psychiatry Residency as well as a Child and Adolescent Fellowship at the University of Miami / Jackson Health System (Miami, FL). Originally from Saudi Arabia, Dr. Alfaraj speaks Arabic.
Dr. Alfaraj has a tremendous passion to break the stigma around mental illness and to work with people from different backgrounds. She is passionate about working with people, using her clinical knowledge to help them achieve the best quality of life and changes they desire.
In her free time, she enjoys reading, writing, watching movies, dancing, and traveling, exercising, and outdoor activities.
American Board of Psychiatry and Neurology – Psychiatry American Board of Psychiatry and Neurology – Child and Adolescent Psychiatry